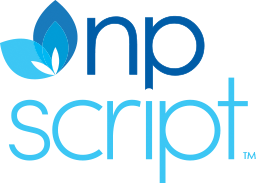 The following brands that we carry at Healthy Actions may be ordered directly from Natural Partners:

Allergy Research Group
Ayush Herbs (Seriphos and Rentone)
Biogenesis (Gum, AdrenoHS-SOD)
Designs for Health
Douglas Labs
Ecological Formulas/CVR
GAIA
Heartland (Uberest)
Integrative Therapeutics
Klaire Labs
Nature's Way
Neuroscience
Priority One
Progressive Labs
Proper Nutrition (Seacure)
Protocols for Life (MK-7)
Pure Encapsulations
Seroyal/Genestra
Thorne Research
Vital Nutrients
Instructions for ordering from Natural Partners
Go to www.npscript.com/healthyactions. Click on "Create Account" in upper right-hand corner.   In "New Patient Sign Up" section  enter  healthyactions  in the "Enter Access Code" box.  It will lead you through entering your information so that you are signed up and can order. To begin your order, CLICK on (as opposed to "mousing" over), "Nutritional Supplements" at the top of the page at www.npscript.com/healthyactions
You can search either by product ("Search Box") – OR – the individual brands are listed over at the left.  If you run into any problems, call them at 1-888-950-2767.
Shipping rates:
If you can plan ahead and wait 3-6 business days for delivery it is only $1.99 for shipping. Shipping costs $6.99 for three days.